How Do I Manage My Billing Information
This article will show you how to add, update, and remove your billing information.
1. Log in to Cloud Clusters control panel
Log in to the Control Panel and then click on the Billing button in the navigation bar on the top.

2. Enter the Billing page
Enter the Billing page, click on the Payment Methods on the left side.

3. Add your billing information
A box will be popped up, input the holder name and requested card information as the picture shows. Then save the information. your credit card information has been updated successfully.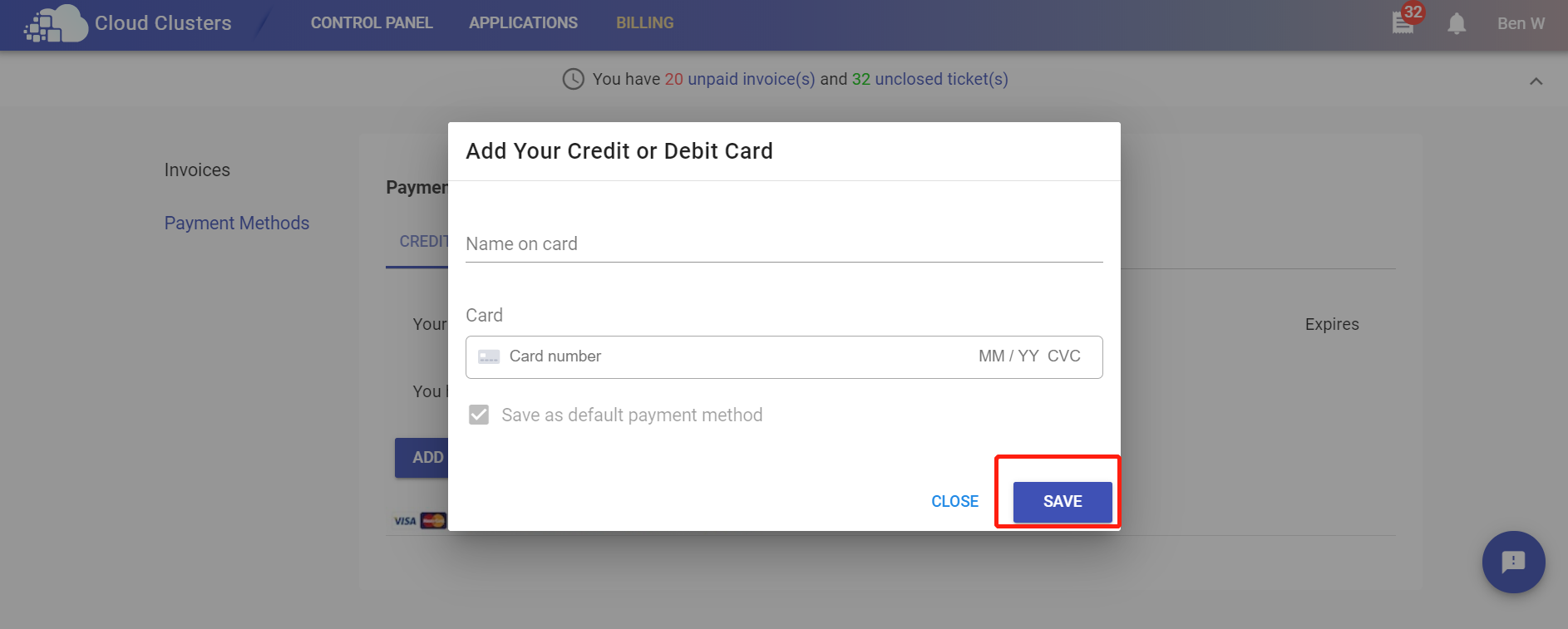 P.S. Your credit card will be set as the default payment method for your payment.
3. Update or remove your billing information
You are free to update your credit card information in case of card expiration or other situations alike.
Or you could always remove this credit card information as you wish.

If you need any help, please feel free to contact us via ticket or send an email to support@cloudclusters.io. We'd happy to help you.