How Do I Manage My Invoices?
This article will show you how to manage your invoices.
1. Log in to Cloud Clusters control panel
Log in to the Control Panel and then click on the Billing button from the navigation bar on the top.

2. Enter invoices page
Enter the Billing page, On the left side you will see the Invoices tab.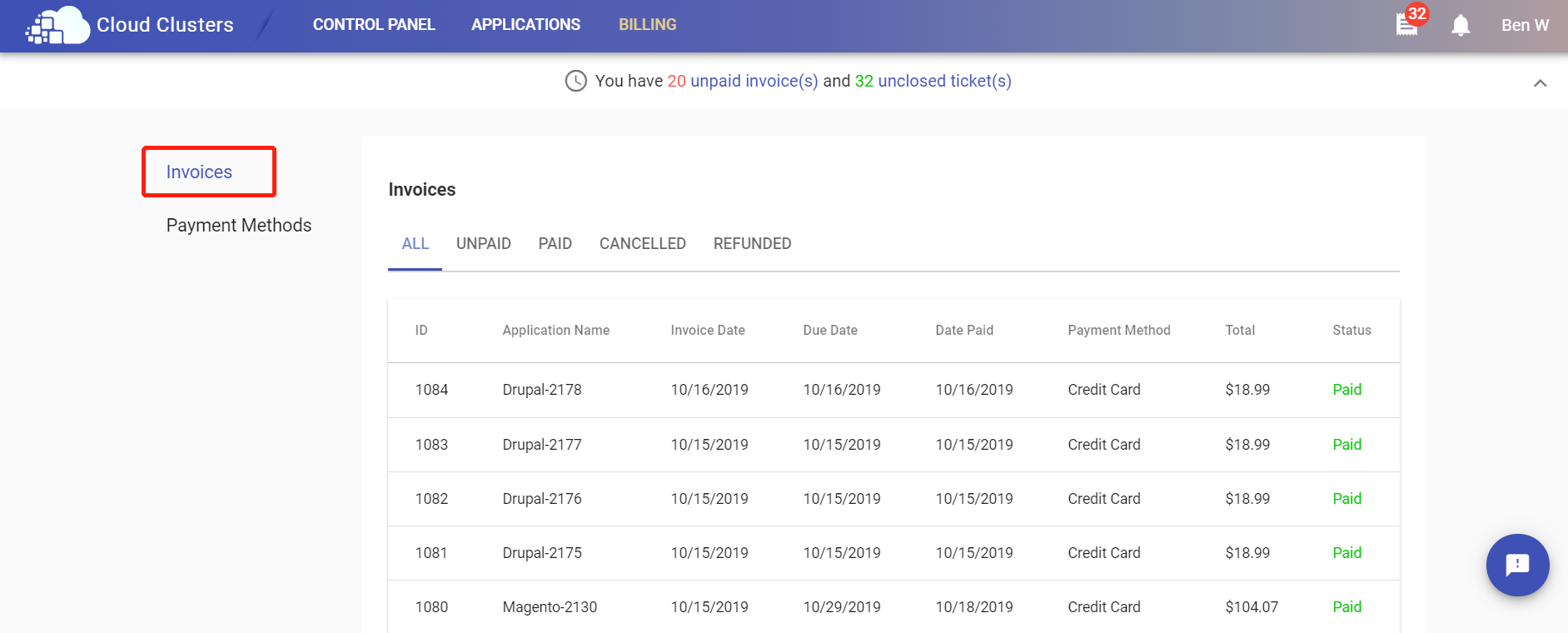 3. View all your invoices
All your invoices will be presented here. Or you can check invoices under a variety of catergories, including unpaid, paid, cancelled, and refunded.