How Do I Pay My Invoices by Paypal?
This article will show you how to pay your invoices via Paypal.
1. Log in to Cloud Clusters control panel
Log in to the Control Panel and then click on the unpaid invoice(s) button under the navigation bar on the top.

2. Enter unpaid invoices page
Enter the unpaid invoices page, select a specific invoice you would like to pay and click on it. You will be redirected to the detail page of the invoice.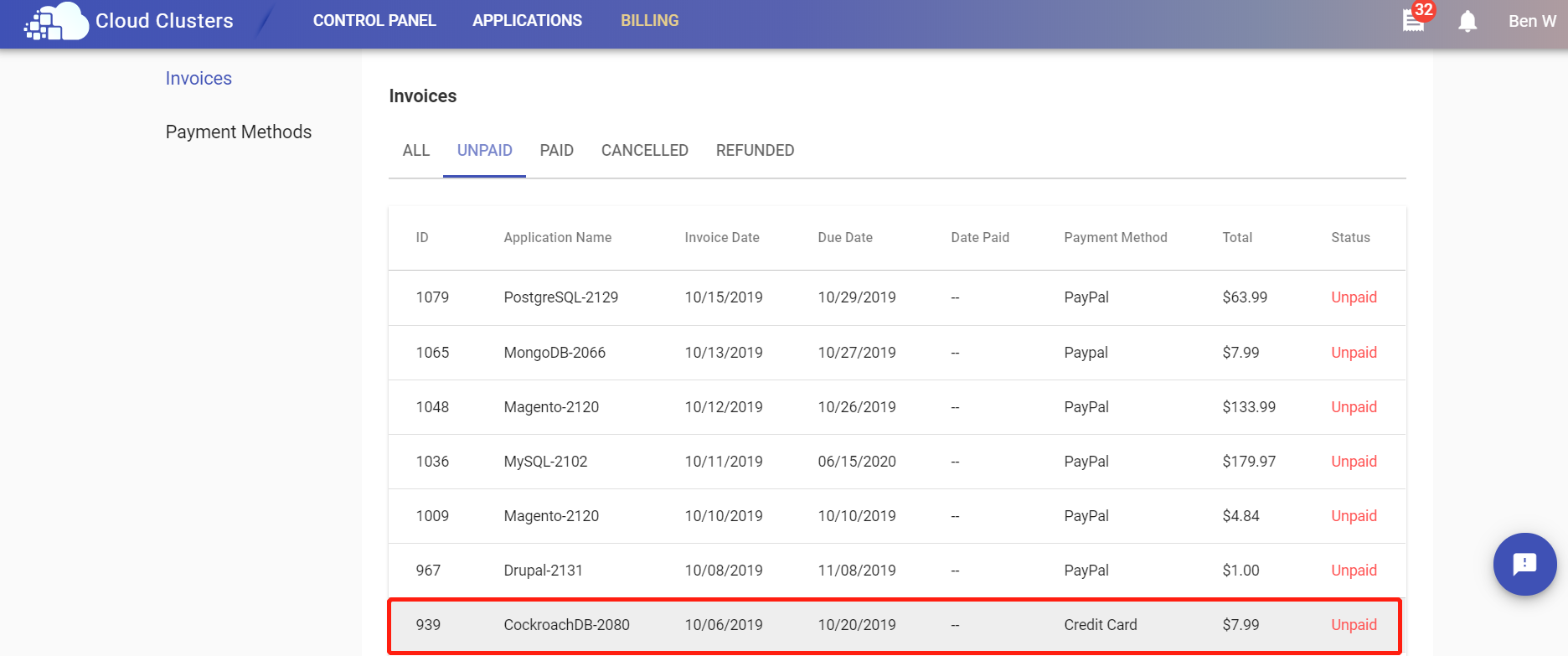 3. Pay your invoices
Hit the PAY NOW button at the top.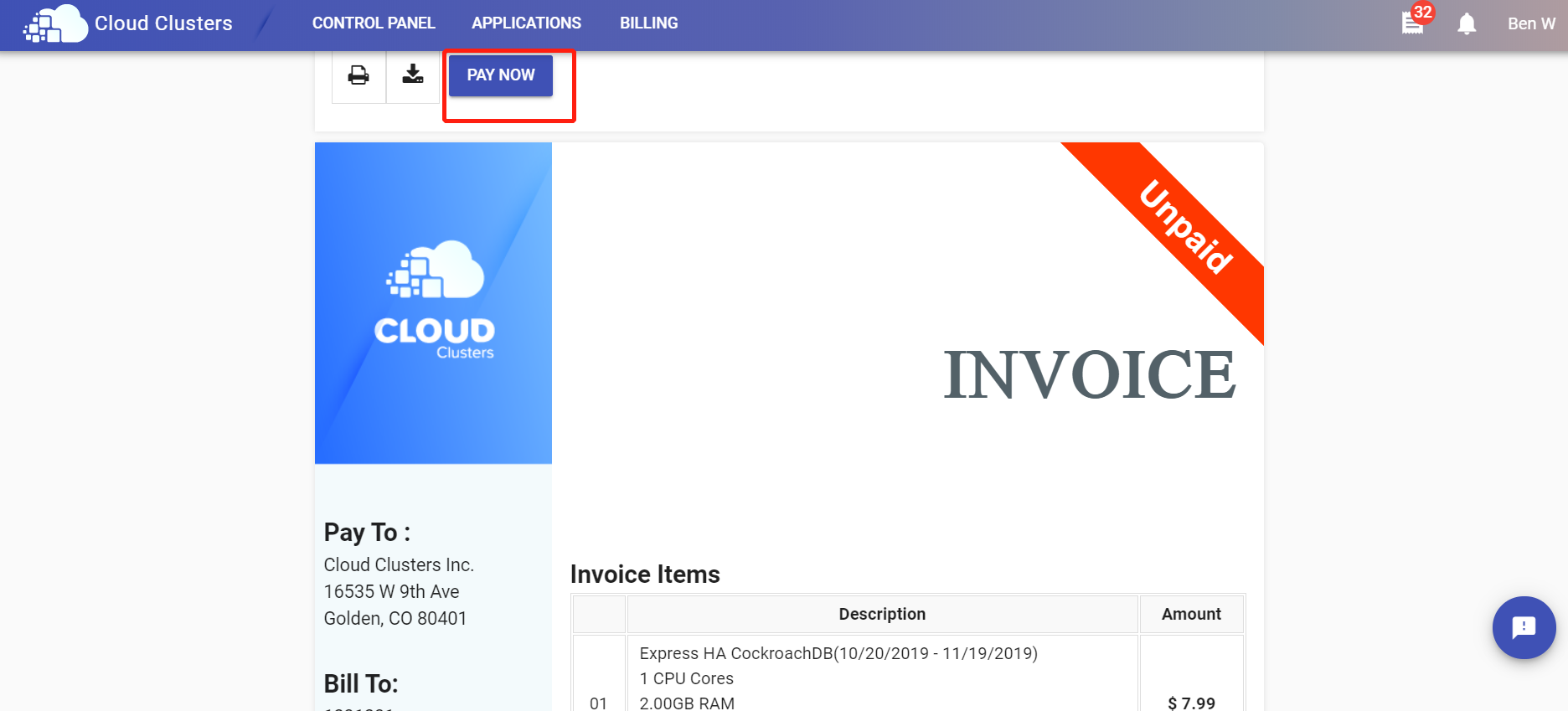 Scroll down to the bottom and select Paypal as your payment method. Tick Paypal Subscription if you would like Paypal to handle recurring payments, otherwise pick Paypal Checkout. Then click Paypal at the bottom.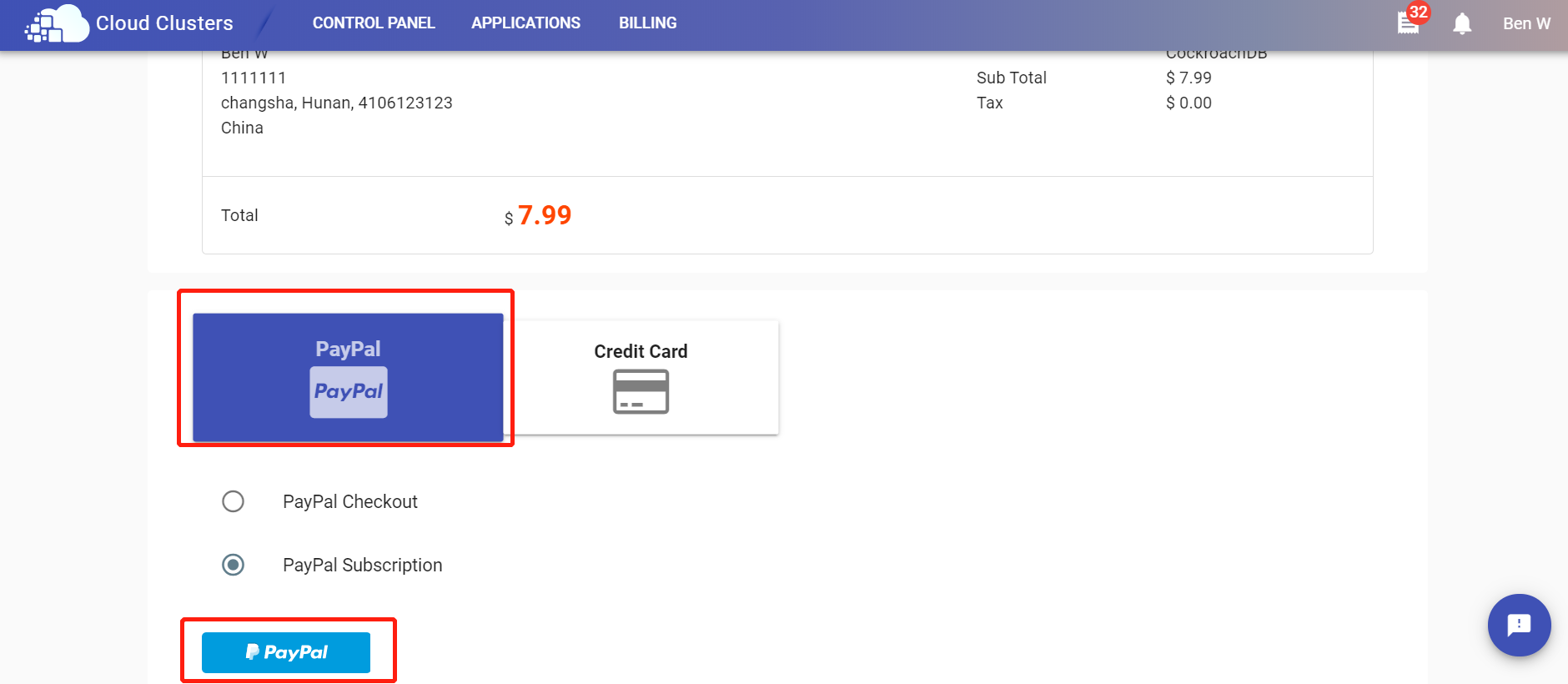 Now you will be taken to Paypal website to complete your payment.