Installing a Customized SSL Certificate for a Domain
This article is to illustrate the installation of a customized certificate for a domain.
1. Log in to the Client Panel
Please log in to the Control Panel with your credentials. And locate your target deployment on the Home page or the My Applications page.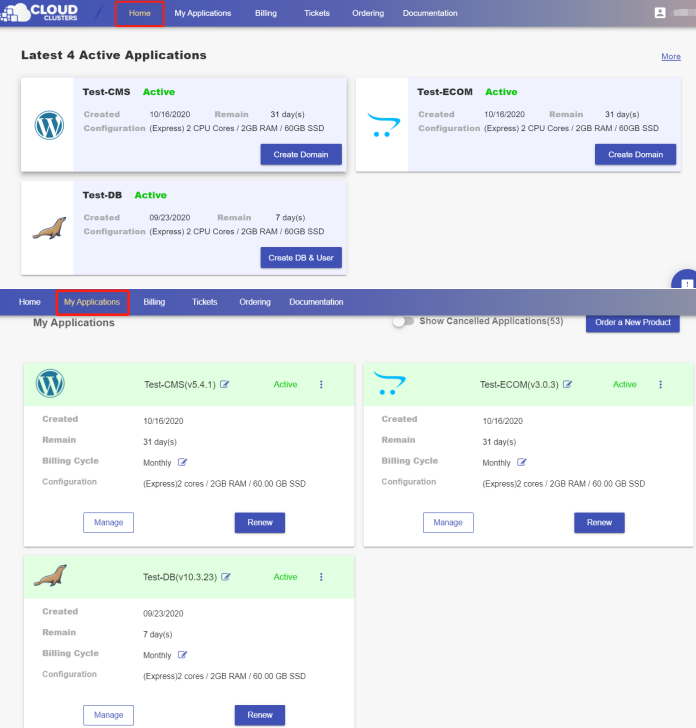 2. Navigate to the "Site & SSL" page
Click the "Manage" button on the Home page or the My Applications pgae, followed by the "Site & SSL" tab. Then find the domain you would like to enable the SSL certificate for.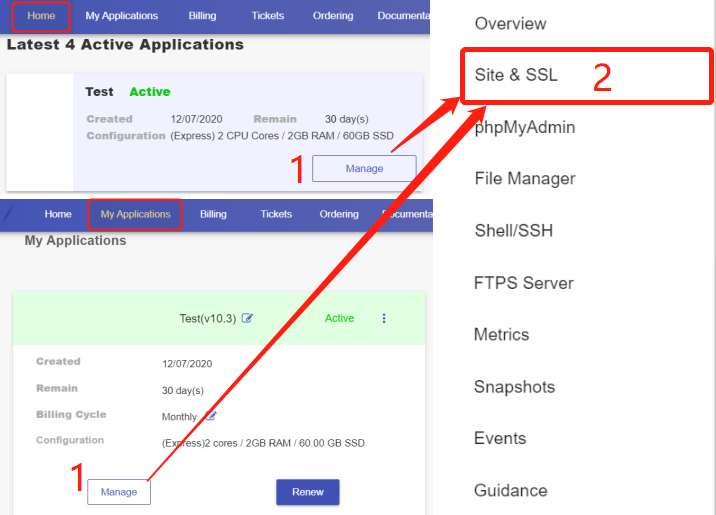 3. Install your SSL certificate
Select "Install Custom Cert" from the drop-down box and then fill in your Certificate(CRT) and Private Key(KEY) into the blank. Your SSL certificate will be installed in one minute after you submit the request. You can also visit your domain to view your SSL by browser.