Add your Domain to Wordpress
This article will show your how to add your domain to WordPress on the control panel.
Important: you can choose to use our name servers or yours. If you prefer to use your own name servers, you must make the "www" and "none" DNS records of your domain point to the IP address we provide in the Client Panel. If you choose to use our name servers, please set your domain's name servers to ns1.cloudclusters.net & ns2.cloudclusters.net.
1. Log in to the Client Panel
Please log in to the Control Panel with your credentials. Enter the "My Applications" page and locate your target deployment from all deployments listed.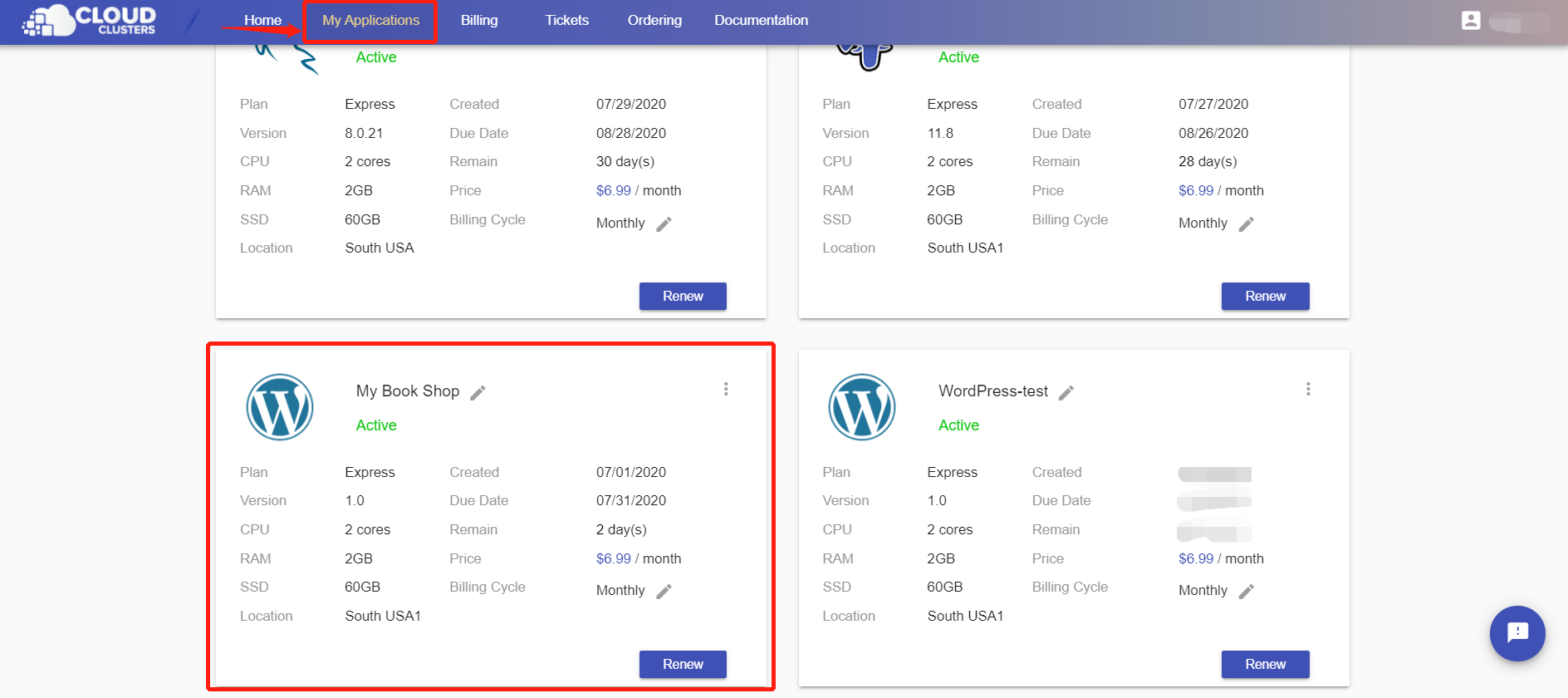 2. Navigate to the "Site&SSL" page
Click on the three-dot icon to open a menu. Then click "Site&SSL" as the screenshot shows.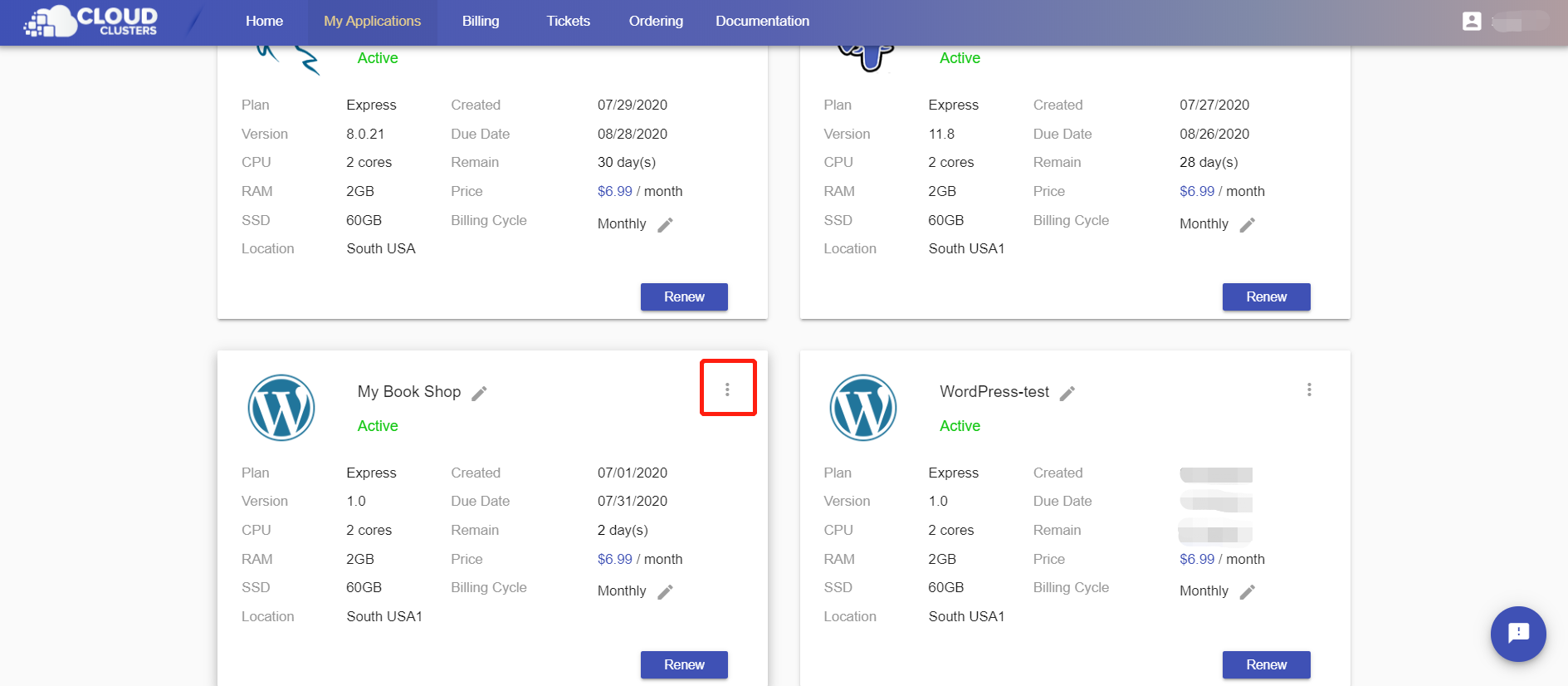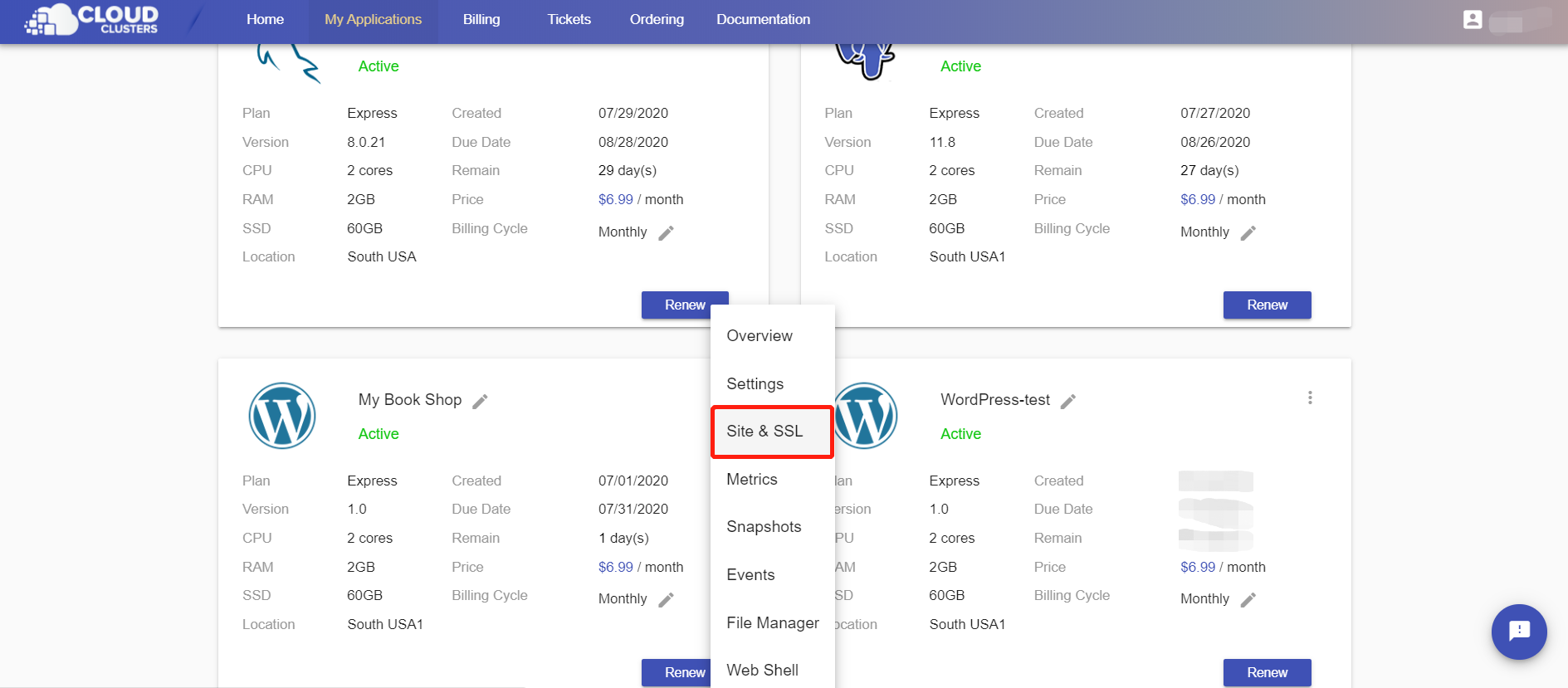 3. Add your domain
On this page, you can see that a default domain wordpress-XXXX-0.cloudclusters.net is configured for each WordPress application. Please click "Create Domain" to add your customized domain.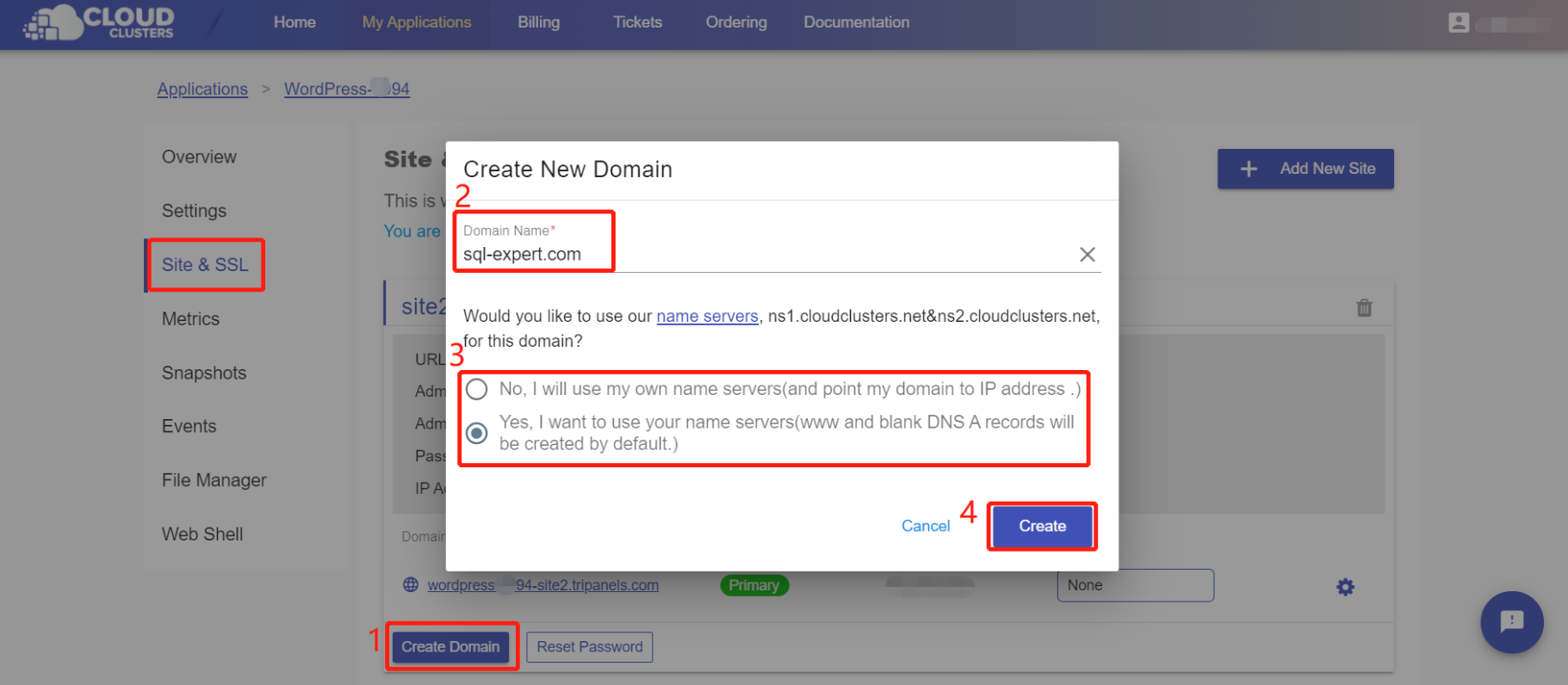 4.Enable Free SSL
The following steps are for installing free Let's Encrypt SSL to your domain. If your domain is not pointing to the IP address we provide, Free SSL cannot work.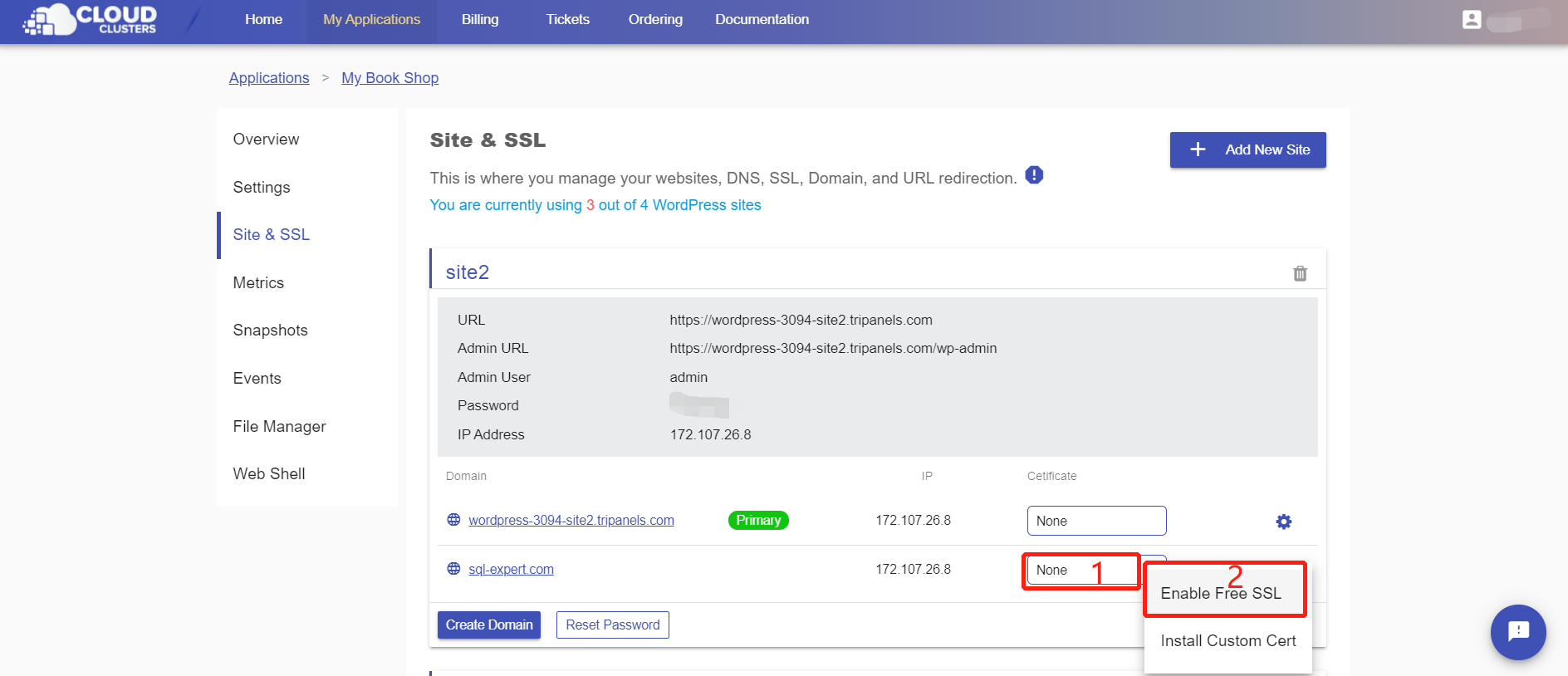 5. Make your domain as the primary domain.
If you prefer to have a particular domain as your primary one, you can define that as illustrated in the following picture. Changing the primary domain will change the website's URL and the URL in your WordPress's database.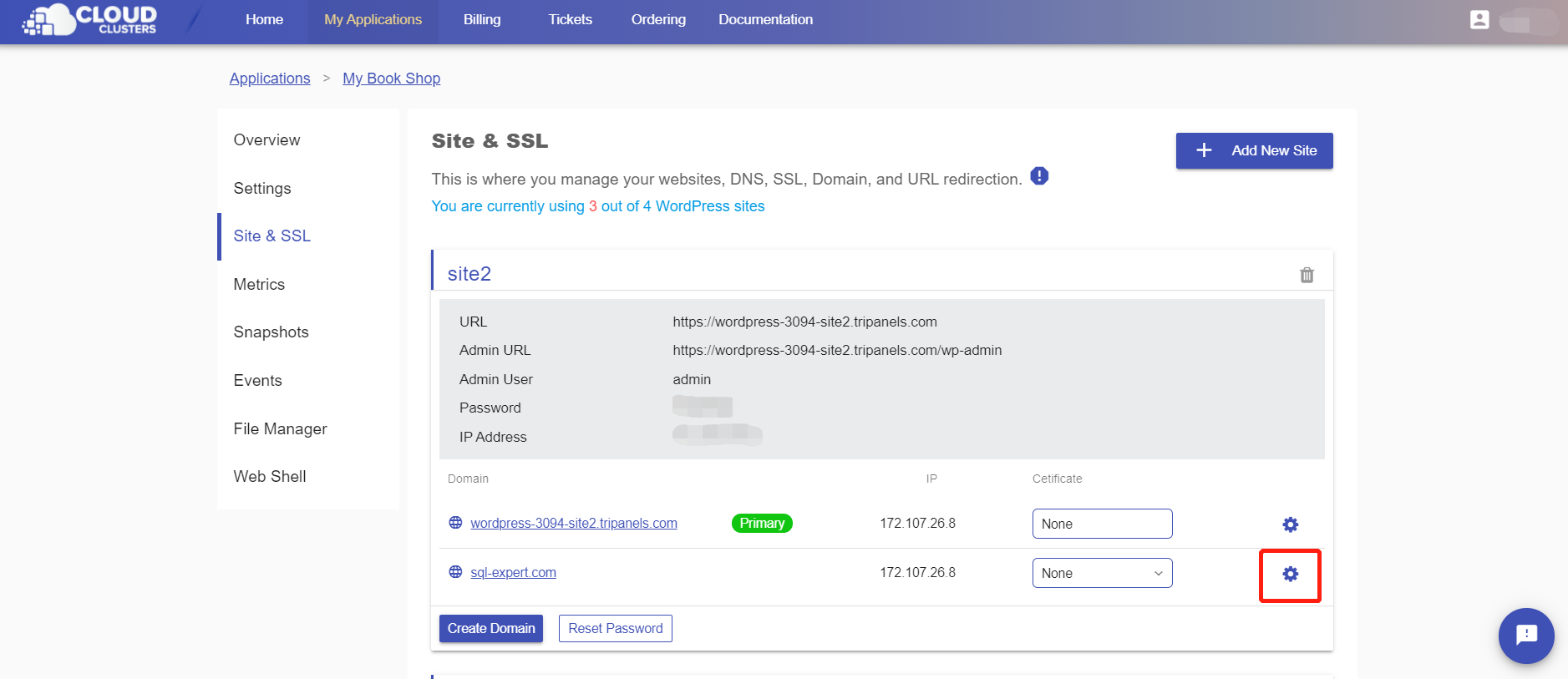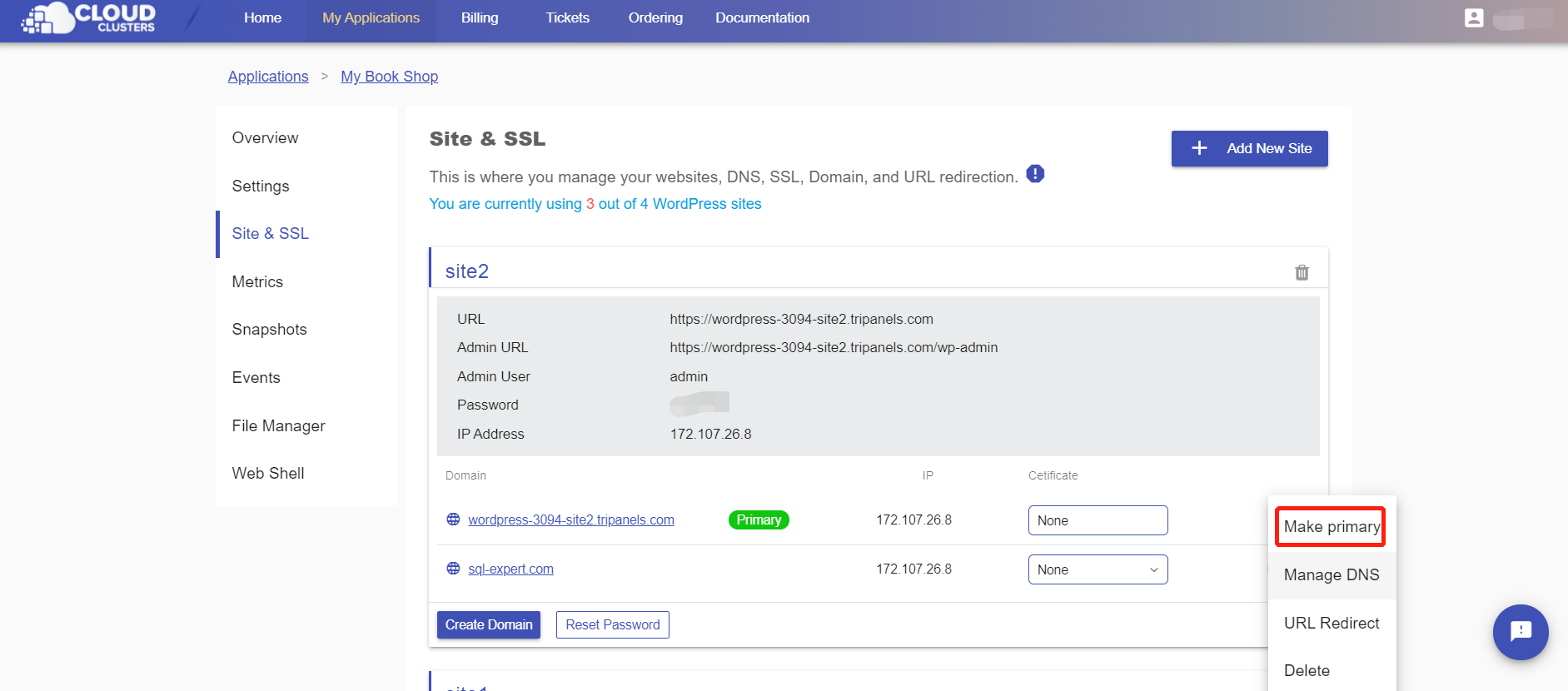 6. Manage your WordPress Site
Now you can browse and manage your Wordpress site via browser.